The VICTA Virtual 6K Rainbow Challenge
The VICTA Virtual Rainbow 6K Challenge is designed as a series of 6K virtual running races. Receive a coloured medal for each race you complete. You can run as few or as many races as you like. But the challenge is to run seven races, the equivalent of a marathon, and collect enough medals to build the VICTA rainbow.
As each race is a virtual race, you can run each 6K race anywhere and at any time. Our virtual 6K challenge is open to all ages, abilities, sighted and visually impaired. You don't even need to run the whole way. You can walk, jog, run, wheel or be pushed. You decide. You can even break each 6K race up over a series of days.
We want our virtual running platform to inspire and motivate people to be active. It's perfect for those who can't travel to races, people who are training for their first competitive race or for seasoned runners who are looking for a 'stop-gap' between organised races.
Why not get the whole family involved, or encourage your work colleagues to take part? And more importantly, every race you run raises money to support children and young adults who are blind or partially sighted.
If you're a runner that enjoys a mid-run or post-run selfie, show VICTA some social media love by tagging us at #TEAMVICTA. Running for the Red Medal in your collection, we challenge you to run your qualifying 6K dressed in red.
Curious about how it all works?
Step one – Enter our challenge online
You decide when your virtual race starts and let us know during the online application process. Your first 6k virtual challenge will work towards earning your Red Challenge Medal (the first colour of the rainbow). Once completed, you can enter again to earn the next medal working through the colours in the order they appear on the VICTA rainbow – red, orange, yellow, green, blue, indigo and violet. You will have 30 days from your chosen start date to complete your running challenge in however many runs, walks or steps you like. Wherever you like. And whenever you like. If you're successful, you get a prestigious VICTA medal as a reward for all your hard work. And the satisfaction of raising funds for charity.
Step two – Make payment
To complete the online process, you will need to make a registration payment of £20 per participant per medal.
If you want to turn the challenge into a fundraising event, click here to find a copy of our Sponsorship Form. You can also fundraise by setting up a Virgin Money Giving Page: uk.virginmoneygiving.com/giving. For any funds you raise as a result of your challenge, we will send you a VICTA certificate of thanks. Remember all the money goes towards empowering children and young adults who are blind or partially sighted.
Step three – Get active
From the date you've chosen to start your personal challenge start logging your activity. Whether doing a short run each day, walking to work or around the house, each step counts.
Step four – Submit your evidence
At the end of your 30-day challenge submit your evidence (or sooner if you complete earlier). While you have to submit evidence to us as proof of your achievement – don't worry, that's not as scary as it sounds. Screenshots of tracking apps, photos of your smart watch records or a spreadsheet with your results will be accepted.
Step five – Get your medal
Once your evidence has been verified by our team, your corresponding VICTA coloured medal will be sent to you in the post. The perfect reminder of what you have achieved.
Can you complete all 7 challenges?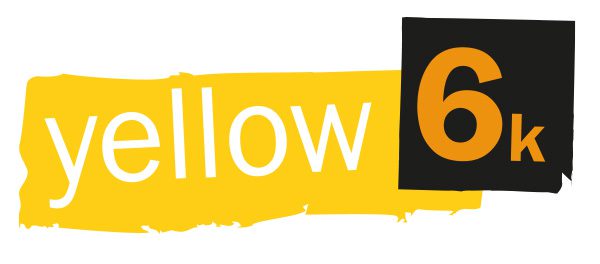 Frequently asked questions
Submitting evidence
Emily-VICTA
2020-01-15T10:04:44+00:00
Whether you run or walk, it's easy to record the distances you're covering and prove your miles. If you have a tracker, Fitbit, Garmin, Apple Watch, phone app (like Strava or Nike Running) or any other similar recording device it is easy to record the runs. Just upload a photo or screenshot of the overall miles for the month and send it to us. That's all we need.
If you are planning on completing some or all of your miles on a treadmill, or don't have access to a smartphone or recording device, it's not a problem either. Just make a note of the miles you have completed in a training log, whether this is on a spreadsheet or hand written – whatever works for you. You can work out the mileage of your route using online maps to calculate how far you've run if you're unsure of the distance.
If you are really struggling to record evidence, or something goes wrong with your phone, app, or tracker, all is not lost. Just drop us an email at fundraising@victa.org.uk and let us know. Ultimately, we want everyone to succeed.
To get involved and earn your medals, please complete the following application form:
Fundraising stories
With the Virgin Money London Marathon fast approaching, we asked [...]
On Friday 10th February #TeamVICTA hosted a twitter party to [...]
VICTA's Activities Coordinator, John Smith has decided to step onto [...]