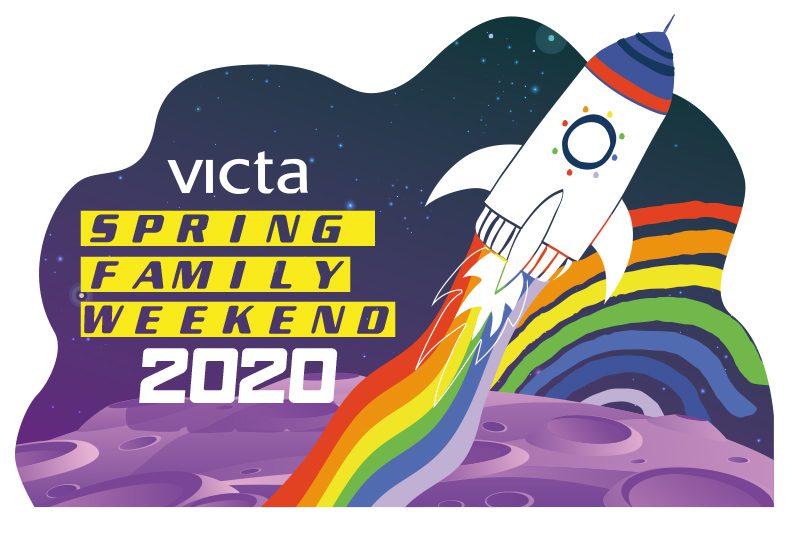 Who: 5 to 17 years plus immediate family

Location: Dearne Valley, Doncaster

Cost: £50 per person (under 5s are free), if this is your family's first VICTA family weekend we offer an introductory price of £40 per person

Closing Date: 21 February 2020
We are excited to announce applications for VICTA Family Weekends are now open. We will be hosting two Family Weekends, one in Spring (22 to 25 May 2020) and one in Summer (31 July to 3 August 2020).
The Spring weekend is our first of the year and we will be heading back to Dearne Valley, Doncaster, South Yorkshire after a successful weekend last year with the Kingswood team. Dearne Valley promises a fantastic array of exciting activities spread across 50 acres of grassland, woodland and wetland.
The site is Kingswood's most environmentally sustainable centre, complete with one of Europe's largest solar panels and an on-site water treatment plant. With fantastic indoor and outdoor activity facilities surrounded by the beautiful countryside of South Yorkshire, we are sure to enjoy ourselves! The centre is designed primarily for school and youth groups so sleeping accommodation consists of standard dormitory style accommodation, please note all rooms have en-suite bathrooms.
Our family weekends are a great opportunity to try new things, meet people and share experiences. We provide a range of amazing activities for you and your children, as well as a chance to attend workshops and talks. As usual, we will have our themed party night with competitions and prizes up for grabs! Our theme for this weekend is 'Space'!
Activities on offer at the centre include high and low ropes, zipwire, climbing, aeroball, archery, sport and team building activities, raft building and kayaking. The activities will be run by the 'Kingswood' activity staff who ensure everyone has an amazing time. Children take part in the activities in groups arranged by age with the support of VICTA volunteers and the centre staff. This is a wonderful opportunity for them to bond with other children their own age who may have had similar experiences in life. While the children are off on their adventures, parents attend workshops and (not to be out-done by their daring children) also have the opportunity to try some of the activities themselves. Families then regroup to share their experiences of the day, enjoy mealtimes and take part in the evening activities together.
The minimum age for the activity groups is five years old. Younger siblings are welcome and in a change to previous years, the crèche will be available on both Saturday and Sunday. The provision of the creche will be subject to demand and volunteer levels.
If you would like to apply for your family to attend, please complete the online application form below. Please note this form covers both this May weekend and the August summer weekend, so you will need to indicate which you are applying for.
If you are offered a place on a family weekend, you will need to pay 50% non-refundable deposit of your family's place. The remaining balance will be due no later than six weeks before the activity. The contribution required is £50 per person (0 to 4 years are free). Your contribution covers your family's accommodation, all organised activities and three warm meals per day.
The actual cost to VICTA per person to attend a family weekend is approximately £200, so if you are in a position to pay more than the minimum required that would be greatly appreciated. More importantly, given the costs, it is really important that you inform us if you are unable to accept your place so that it can be offered to another family on the waiting list. If you have any difficulty with the costs involved in attending this activity, please contact the activities team on activities@victa.org.uk.
We do expect to be over-subscribed so please make sure you get your applications in before the closing date.